We are located in Osaka Japan, and most of our cars are shipped from Osaka or Kobe port.
Here is a picture of cars lined up at the port, ready to be loaded on the ship departing to various countries around the world.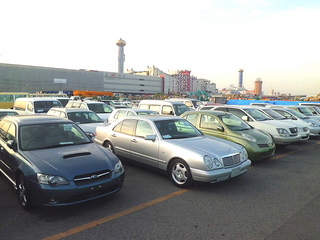 All cars are driven onto the ship, and are on a journey on the sea to be picked up by their new owners.
Why don't you opt to have your dream car be delivered on one of the shipments to your country someday!
If you want to buy the Japanese used cars. Please offer from CarPricenet.com!!
Thank you.
Jun Takemoto
CM MANAGEMENT CO.,LTD
You can find
Japanese used cars
here.
Get Free Car by CarPricenet!!